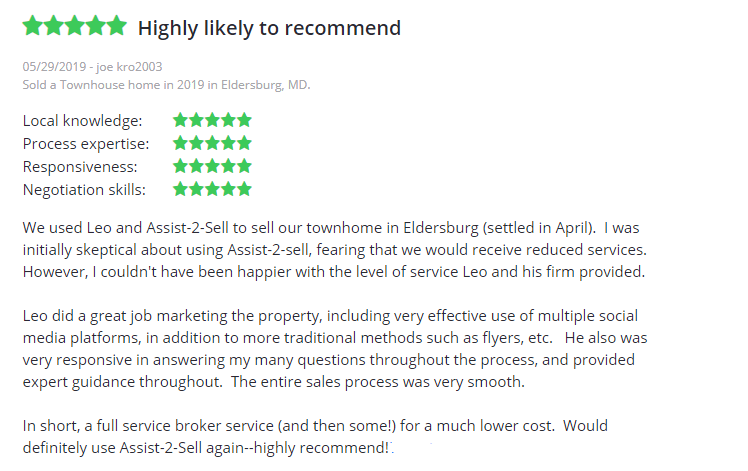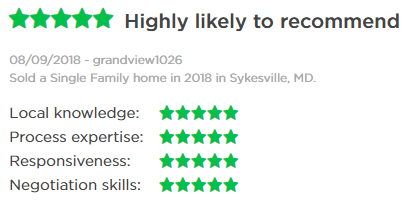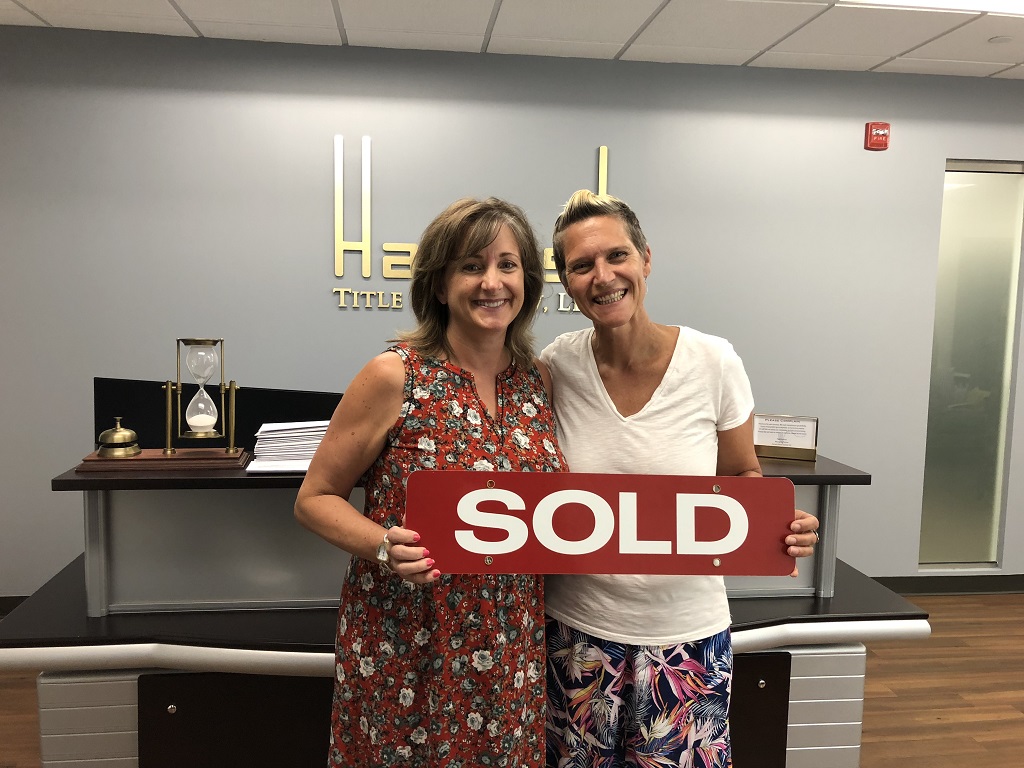 Leo Keenan listed and sold my house quickly and without hitch! As an Assist-2-Sell broker Leo saved me thousands of dollars and even more throughout the negotiating process. Leo always responded quickly to all my phone calls and texts no matter the time of day. I highly recommend Leo Keenan and his wife Patricia to anyone wanting to buy or sell their home.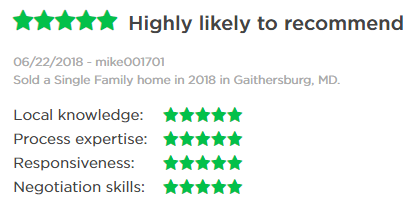 Leo knows The landscape and stays on top of things. He brings the experience to manage pitfalls and provides options No non sense tells you what needs to be done and steers you forward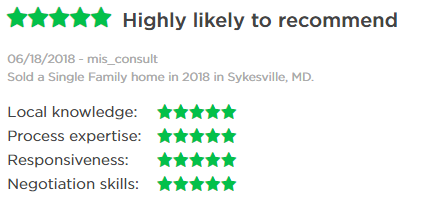 Leo is a super agent. Always there if and when you need him for advice on pricing, marketing strategy, open houses, offers and negotiations. Leo knows the market well and has a keen insight on how to sell your property. Leo is very easy to work with and very attentive.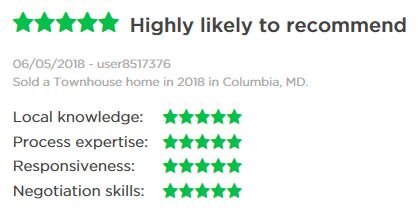 Leo has been such a blessing for us in the selling/buying search. He helped us to navigate an entirely new neighborhood and find exactly what we were looking for in our price range. All along the way his advice and guidance helped to coach us through the process and made sure all of our questions were answered!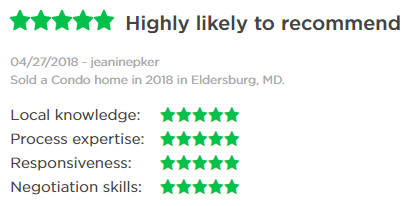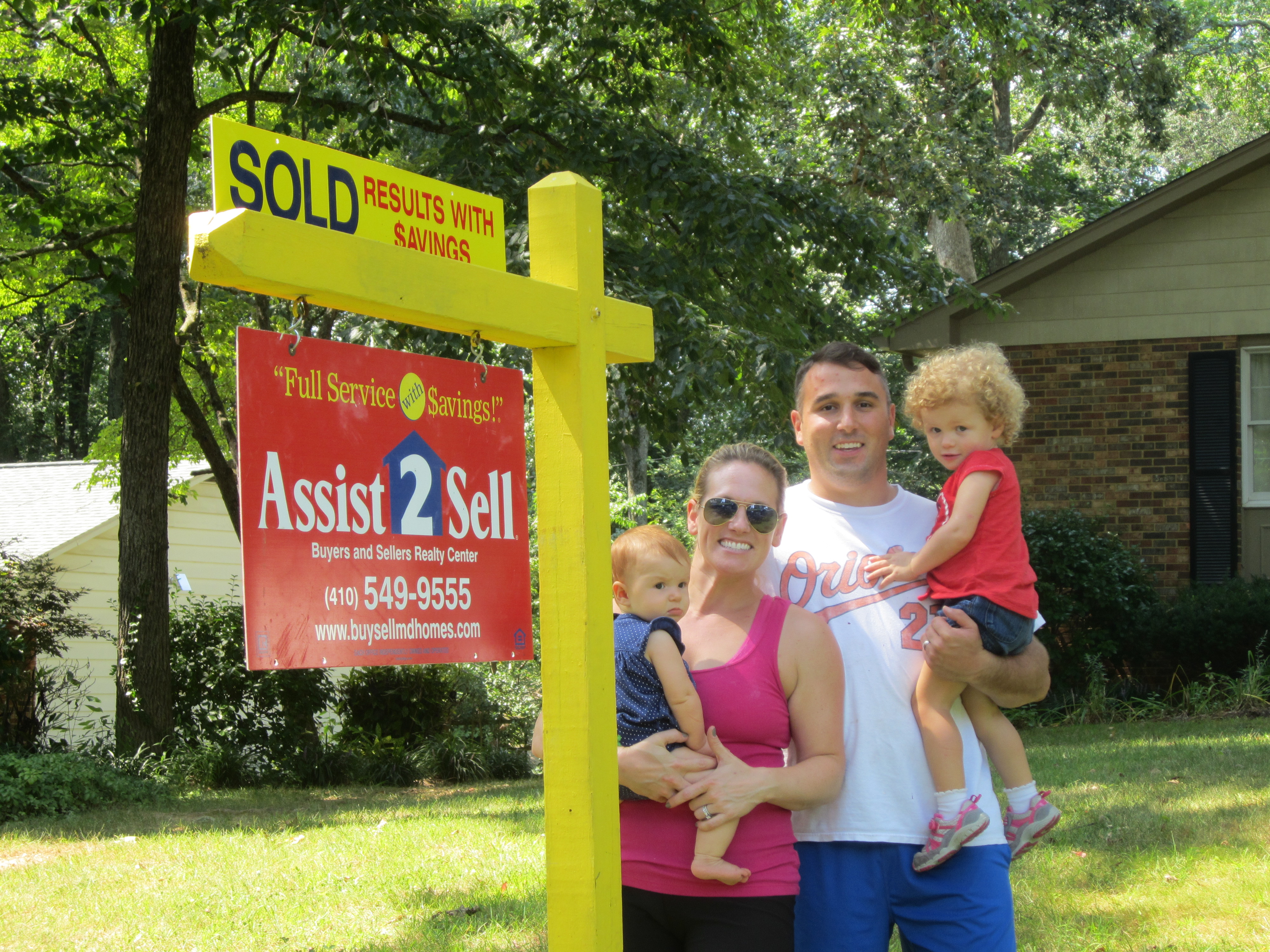 I was very pleased with the whole process of selling my condo. Leo and his wife were very accommodating. The condo sold quickly and I was kept up to date on the progress. I would use this office again and would recommend it without hesitation.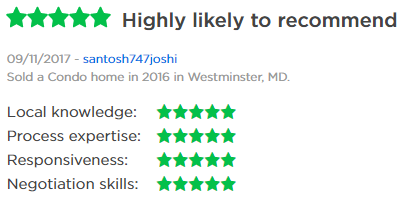 Leo not only has the experience in Real-Estate but is also an experienced Attorney. He as well as Patricia are very professionals, know the Real-Estate market, market/buyer's sentiments, very good at what they do and honest/Sincere. He was very responsible, replied to all emails/SMS in a timely manner with Right Advice. He assisted me with buying this property 5 years ago and later sell it last year. I highly recommend him and wish him continued success.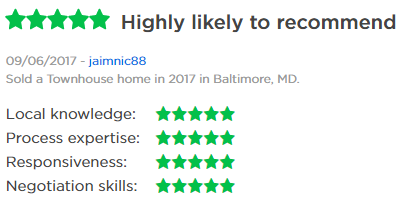 My experience with Leo was nothing short of fantastic. He was very professional, knowledgeable, quick in communications and walked me through every step of the way in selling my home. My house was under contract in one day and sold one month after listing it - WOW! Leo was recommended to me after he had sold the homes of two separate people I know, and I'm so glad I chose him to assist me, and I'll do so again in the future!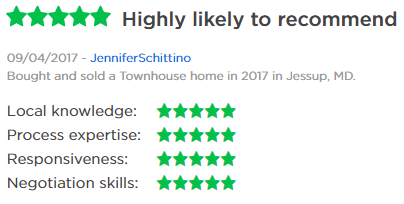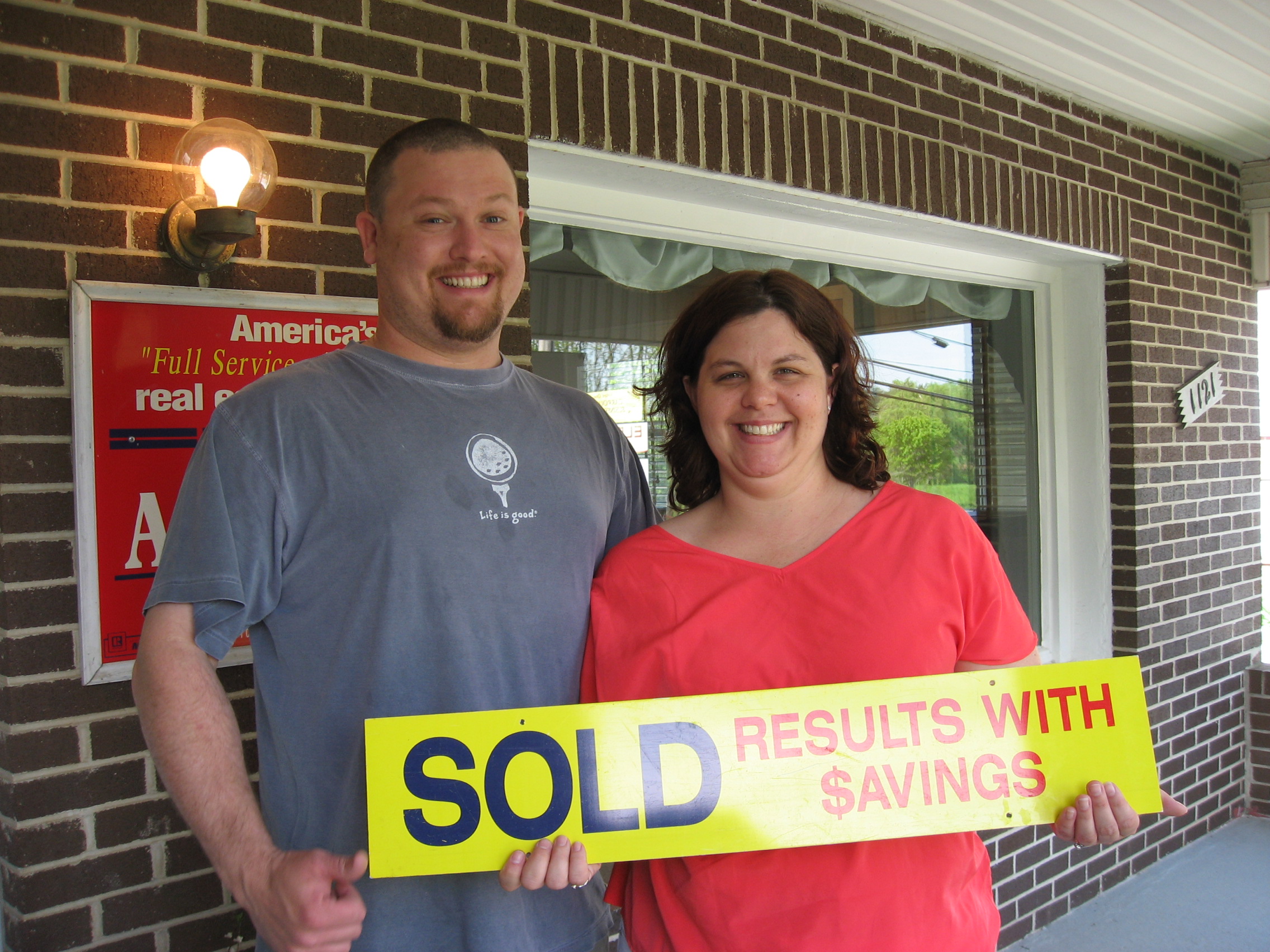 My "First-Time Homebuyer" book recommended using a real estate broker, since they were a one-stop shop. I took the recommendation and narrowed my realtor search to brokers in Howard and Carroll counties and up popped Leo. I'll be honest that Leo's picture drew me to him: he looked honest and smart (and not slick or sleezy); he looked like a trusted uncle or family friend. Then I read his background: lawyer. I was sold. My husband and I originally met with Leo to sell our townhome. He was just as I pictured: honest, straightforward, and respectful. My husband and I worked for Leo for nearly 2 years in selling our townhome and buying a new house, due to a medical issue that required we delay the process; Leo was very understanding and sympathetic. When our medical issue resolved, Leo dove right in to helping us prepare our townhome to sell and finding us our new home. My husband and I were pretty opposite in our requirements and I feel Leo sometimes even played the role of mediator in trying to help my husband and I find common ground on what we wanted. One thing my husband and I always agreed on was that Leo was always looking out for us and we found ourselves living by the manta, "Listen to Leo." We listened to Leo and fixed up certain areas of our house and we listened to Leo when he told us a realistic number for selling our house (because it wouldn't appraise otherwise). When we had a hiccup in the selling process (buyer's fault entirely), Leo was right there to advocate for us. Leo is tough, very intelligent, determined, and he is really there for you. He and his wife, Patricia, are an incredible team and they go out of their way to make sure you get what you want, at the price you want, and when you want it. Leo Keenan exceeded our expectations. He is not pushy, much like a lot of other realtors we encountered; he respects your time and space and gives you the advice you NEED. My husband and I listened to Leo and sold our townhome in lightning time for more than we anticipated AND he found us our dream home in the perfect neighborhood. I highly recommend Leo Keenan to all our family and friends, and anyone buying or selling a home.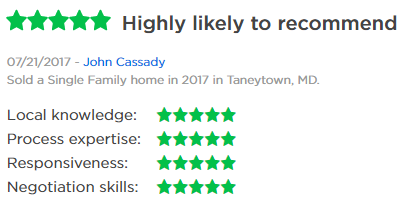 Awesome to deal with. Cuts to the point and gets the job done without fluff. Deals in facts and without drama. He worked out perfect for us. Knowledgeable, timely and ALWAYS had our best interest in mind. Thanks Again Leo!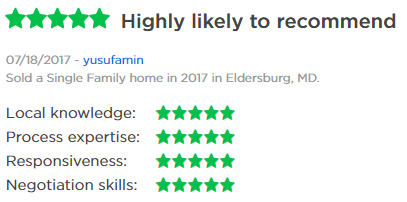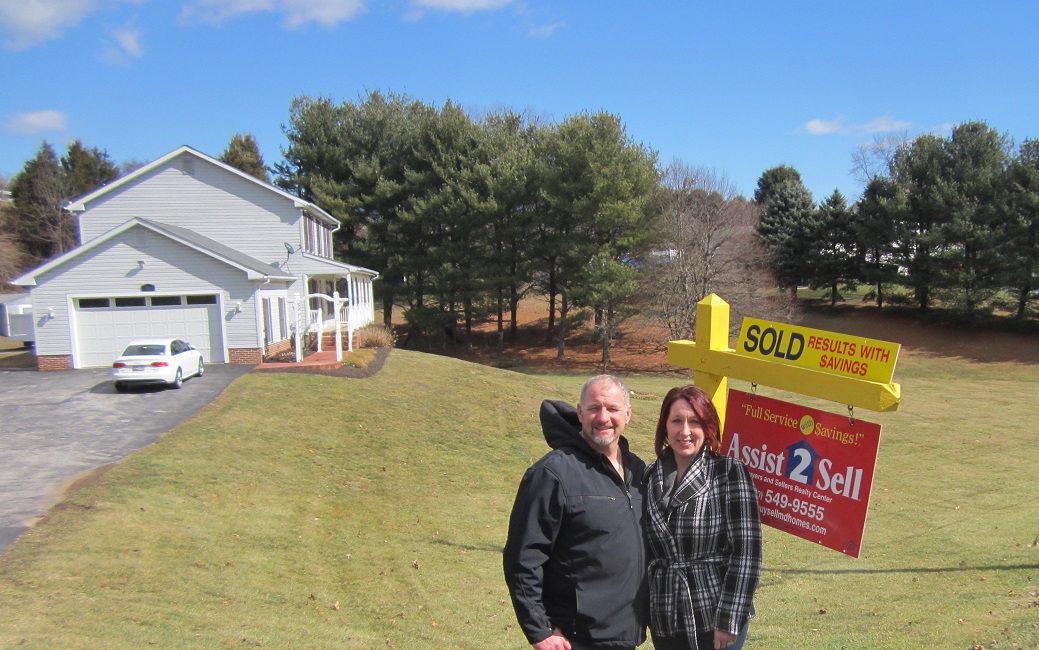 From the day one we saw he is very professional. He is result oriented and did what was necessary to make our house sale successful. At times we were very worried as we had bought our new house but he assured us that we will get buyer soon, do not worry. He and his associates all are courteous and helpful people. On top of this we saved 1 and 1/2 percent on realtor commission. Thank you Leo.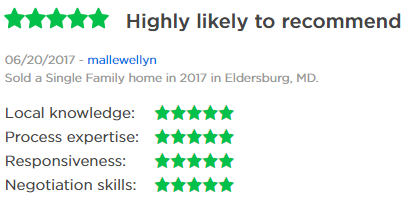 Leo is a true professional Realtor. He is knowledgeable, punctual and easy to talk too. His firm not only lusted our house but also provided the buyer, thereby saving us at least $20,000 in commission costs. There is no reason not to use Leo Keenan for your next release transaction!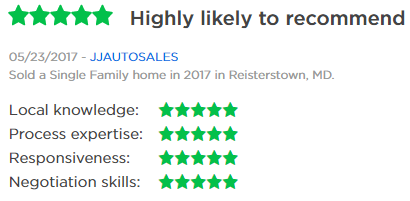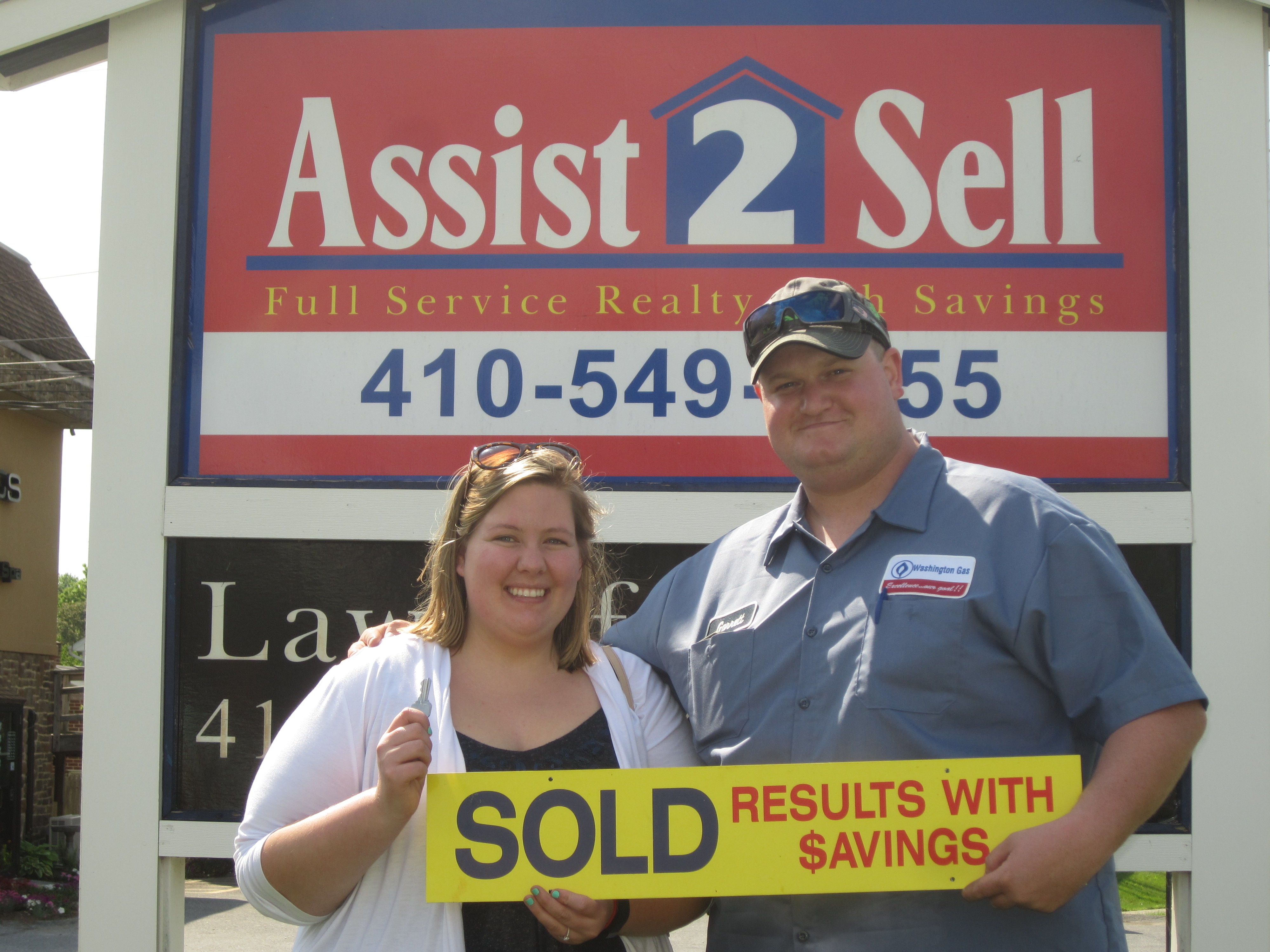 LEO DID A GREAT JOB VERY PROMPT KNOWLEDGEABLE SPOT ON ASKING PRICE HANDLED EVERYTHING START TO FINISH WOULD RECOMMEND SOLD THE HOUSE FOR MORE THAN ASKING PRICE THANKS AGAIN LEO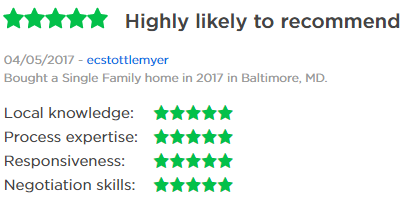 When my husband and I were ready to look for our first home, Leo came very highly recommended by my mother-in-law. Leo was very knowledgeable about the market and the areas we were looking. When we found our dream house, he did a wonderful job closing our deal and helping us navigate through all the obstacles of being a first time homeowner. I would recommend Leo to anyone!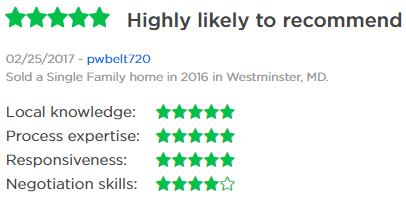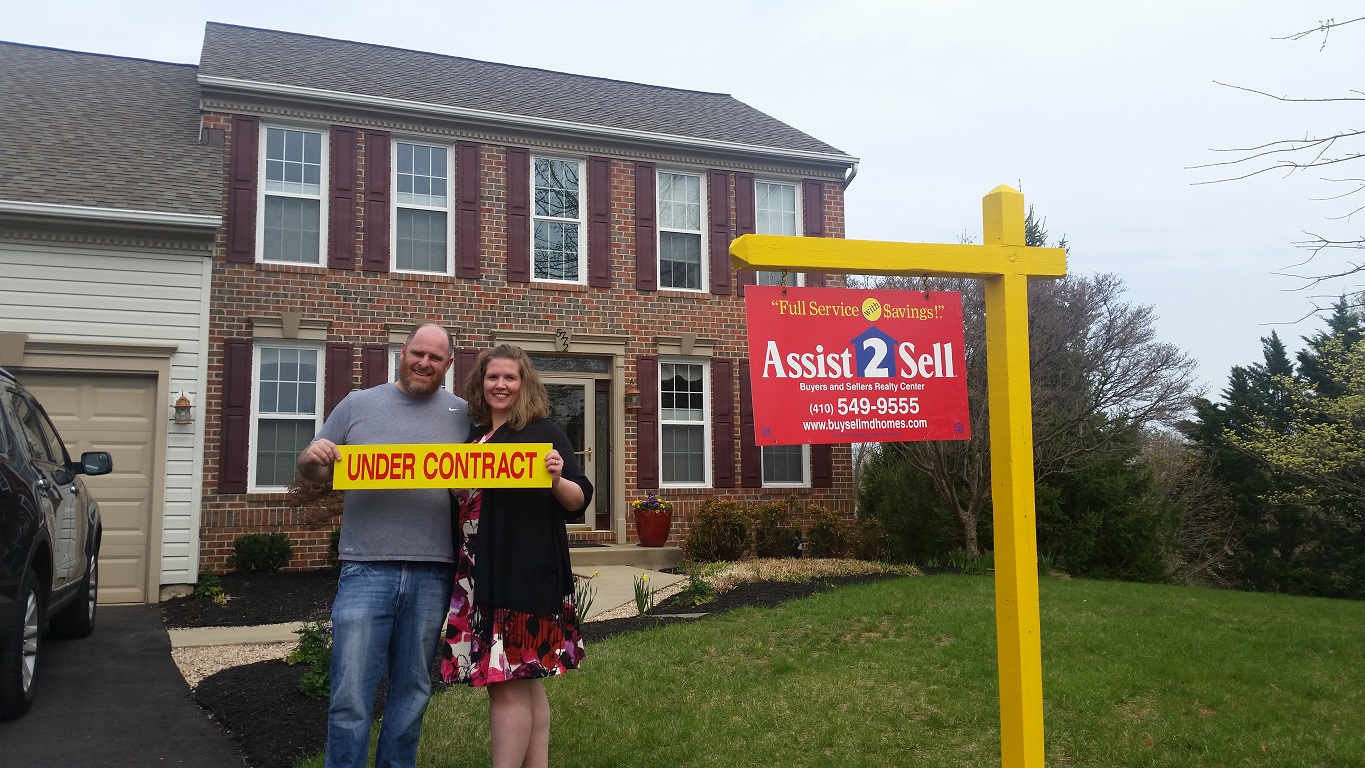 My house sold just over 15 days on the market , I couldn't ask for anything better , advertising coverage was great , the advertising pictures and write-up were very professional . And obviously the price matched the market ( not much negotiation needed ) . I was out of state for closing and Leo handle everything , so I didn't need to go back . I would highly recommend!!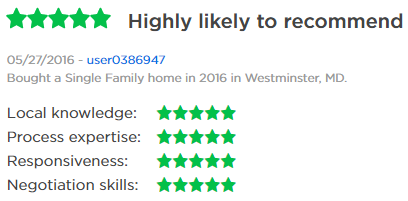 Leo from the start was amazing to work with. There were many times when my fiancé or I had questions and he was always there to answer them or if not he would find out. Although it was a bumpy ride with the bank, Leo put 100% into us and his work. If you are looking for a great realtor who will go above and beyond expectation, I would definitely recommend Leo Keenan. Thank you for helping us to find a beautiful home that suits who we are!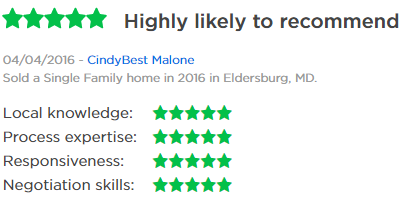 Dealing with Leo Keenan at "Assist to Sell" was a pleasure. Selling your house can be an extremely stressful time in your life. Leo was a gem to work with. He got a professional photographer out to take pictures just days after we signed on. Our home was listed on MLS on all the websites. The photos were amazing. The first week our home was shown 7 times in five days. By the 6th day we had an offer on it. Leo walked us through the entire process from negotiating to the inspection to the closing. I have never had such a smooth transition. His background in law also was very helpful. If you want to sell your home, get the most out of it, and do it with a professional, call Leo at Assist to Sell in Eldersburg, Maryland. You will not be sorry.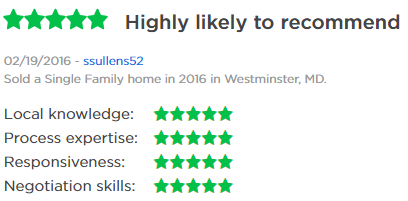 Leo was great to work with. He could always be reached when we wanted to talk to him. We sold our house and got what we wanted and were very happy with the whole transaction. In addition we saved lots of money by using Leo and Assist to Sell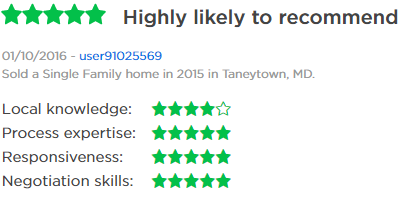 I found Leo to be a very experienced and knowledgable realtor. In my dealings with Leo, he was always businesslike and professional. Leo answered all our questions in detail and was quick to respond to e-mails and phone messages. In our personal situation, the date for closing had to be changed and due to the time of year (Thanksgiving week) both the buyer and sellers (my husband and I) were a bit upset. Leo assured us everything would work out and managed to schedule our new closing date upon our return from visiting relatives. Leo gave us the expert advise and reassurance we needed to get our house sold in a timely manner. I would recommend Leo Keenan to my friends and family!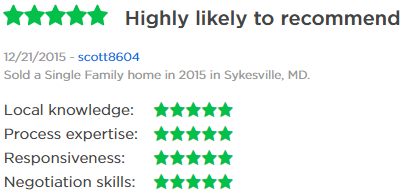 Leo and his team handled every aspect of our home sale from pricing, staging, photography and settlement with the utmost professionalism and courtesy. I would highly recommend him to anyone buying or selling a home.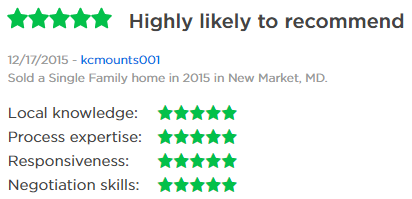 Very easy to work with and explained the process simply. Plan to sell another home with him in the near future. The buyer wanted a quick settlement, however I had plans the date she chose for settlement. I did not have to attend settlement, which made this even easier.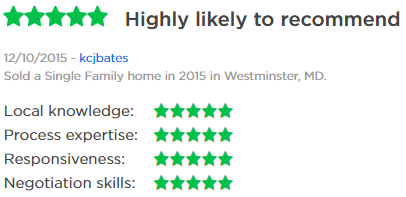 Leo Keenan is a realtor we would highly recommend to anyone. First he helped us sell our home. This was an interesting process because we had moved out of state, only to move back in to the home before it sold. Leo handled our unusual situation with professionalism and compassion. Then as we searched for a new home Leo helped us find exactly what we were looking for. He was honest, trustworthy and showed integrity in all aspects. He had our back during negotiations and when we had the "new house goggles" on Leo made sure to take care of things we might have overlooked. We are grateful for all the work Leo has done.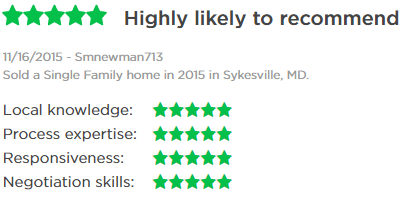 I recommend Leo to EVERYONE!!!!!!. I have never worked with someone that has been so honest and easy to work with. His knowledge of all items involved with selling house is just OUTSTANDING. Thank you so much for everything. You are the best!!!!!!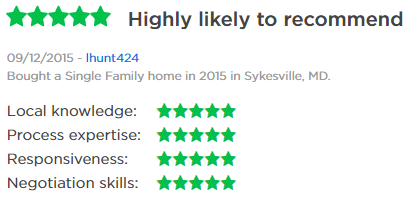 Leo was incredibly knowledgeable and wonderful to work with. He made the entire process very easy and stress free! We would recommend Leo and assist to sell anytime!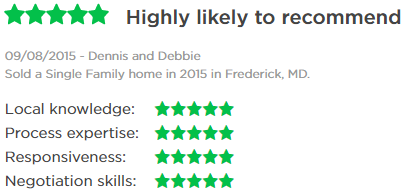 We talked with several realtors when deciding to sell our home. We were impressed with Leo's professional advise, and decided to list with Assist To Sell. He explained the process and gave us excellent guidance . Our listing was well written and the pictures captured all the assets of our home. We saved money on commissions and got the same results. Thank you.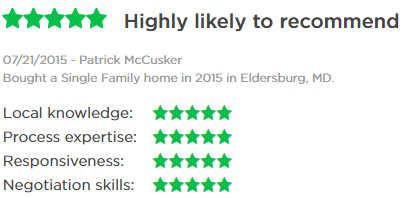 Leo was very thorough, organized and knowledgeable about the real estate process and homes in the area. He was responsive to our needs and flexible throughout the buying and selling process. He helped us every step of the way with a sense of humor and a smile.
"My experience with Leo was nothing short of fantastic. He was very professional, knowledgeable, quick in communications and walked me through every step of the way in selling my home. My house was under contract in one day and sold one month after listing it - WOW! Leo was recommended to me after he had sold the homes of two separate people I know, and I'm so glad I chose him to assist me, and I'll do so again in the future!" - Jaime
"My house sold just over 15 days on the market, I couldn't ask for anything better, advertising coverage was great, the advertising pictures and write-up were very professional . And obviously the price matched the market (not much negotiation needed) . I was out of state for closing and Leo handle everything, so I didn't need to go back. I would highly recommend!!" - Paul
"When my husband and I were ready to look for our first home, Leo came very highly recommended by my mother-in-law. Leo was very knowledgeable about the market and the areas we were looking. When we found our dream house, he did a wonderful job closing our deal and helping us navigate through all the obstacles of being a first time homeowner. I would recommend Leo to anyone!" - Emily
"Leo and his team handled every aspect of our home sale from pricing, staging, photography and settlement with the utmost professionalism and courtesy. I would highly recommend him to anyone buying or selling a home." - Scott and Rachael
"Thank you, Rose, for assisting us with the sale of our home and helping us move to Florida much quicker! For first time sellers, we couldn't have asked for a smoother process from beginning to end. I have passed on Assist 2 Sell info to a few friends." - John and Michelle
"We talked with several Realtors when deciding to sell our home. We were impressed with Leo's professional advice, and decided to list with Assist 2 Sell. He explained the process and gave us excellent guidance . Our listing was well written and the pictures captured all the assets of our home. We saved money on commissions and got the same results. Thank you." - Dennis and Debbie
"Thank you so much, Rose, for making our home selling and buying go so smoothly! It was a fun adventure (that's what we love about you) and we were lucky to have you on 'our' side!" - Chris and Holly
"Mike Bonds is exactly what you want in an agent. He is honest, open, and wiling to do whatever it takes to find the exact home that you are looking for. Mike was instrumental in helping me and my wife purchase our first home in 2006 and when it was time to step it up he landed us our dream home in 2015. We, of course, worried that we would annoy him in continuing to search, but Mike always reassured us that it was his job to keep searching no matter how long it took or how far we had to travel. I have him my wish list and when the right house popped up we rushed to see it. He met me at off hours to put together an offer. It was because of his flexibility and diligence that me and my family are settled in the home we have always wanted. Aside from the business dealings, I have known Mike for my entire life. He is not only an amazing agent but a gem of a guy. I trusted him with the two biggest purchases ever and I will trust him any and all poorhouses of this nature forever." - David and Cathy
"Leo Keenan is a realtor we would highly recommend to anyone. First he helped us sell our home. This was an interesting process because we had moved out of state, only to move back in to the home before it sold. Leo handled our unusual situation with professionalism and compassion. Then as we searched for a new home Leo helped us find exactly what we were looking for. He was honest, trustworthy and showed integrity in all aspects. He had our back during negotiations and when we had the "new house goggles" on Leo made sure to take care of things we might have overlooked. We are grateful for all the work Leo has done." - Clinton and Karen
"I recommend Leo to EVERYONE!!!!!!. I have never worked with someone that has been so honest and easy to work with. His knowledge of all items involved with selling house is just OUTSTANDING. Thank you so much for everything. You are the best!!!!!!" - Sharon
"Leo made selling my mom's home easy. Besides being a great real estate agent he is also an excellent lawyer. His law services were needed when my mom passed away during the sale of her house. My brother and his wife were extremely happy that I picked Leo who handled both the home sale and Will process." - Tom
"I would highly recommend Leo and his team. They took the time to make my home purchase process as seamless as possible. They kept us informed and graciously answered every stress induced inquiry we had." - George and Anna
Mr. Keenan handled our real estate purchase in the utmost professional manner. His excellent knowledge of the real estate market and legal expertise provided us with a seamless experience. - Ken and Denise
"We had not bought or sold real estate for many years so the process now is much more involved. Leo Keenan made the entire process stress free! We greatly appreciate his knowledge and professionalism. We highly recommend him for anyone anticipating the purchase or sale of real estate" - Christine
"We were referred and introduced to Leo and Patricia at Assist-2-Sell through a mutual friend and from the first handshake they were nothing but professional. My home sale went extremely smoothly with any hiccups immediately handled. We want to send a heartfelt thanks to Leo and his team and would recommend them to anyone looking to sell their home and wanting professional and courteous representation." - Thomas
"Working with Assist 2 Sell was a great experience. Our house sold within 3 months. Leo was very professional and made the entire process very easy. We are very happy!!!" - Norm and Susan
"Leo and his staff were great. Very responsive to any requests, very communicative. Leo knows the area and the real estate business cold. I saved thousand of dollars by listing with Assist2Sell and sacrificed nothing. Leo's personality and professionalism was very much appreciated throughout the process of the sale." - Bruce
"I would recommend Leo Keenan to anyone looking to buy or sell a new home. He is a true professional. He answers all questions quickly and thoroughly, understands all aspects of the real estate business, and makes the client feel immediately comfortable working with him. It would be hard to find someone who can compete with his honesty and integrity." - Barbara
"I had hired Leo earlier this year to list our house. In working with Leo he was very professional and understood the market very well. He gave us very solid advice in pricing our home correctly and was great in defining the differences in the comps. He also does a fantastic job in taking pictures and making sure your home has the best exposure possible. We listed our home the first of April 2014, had a contract by the end of the month and closed on our sold home the end of May 2014. I would recommend Leo with the utmost regard to listing and selling your home." - Tom and Lynne
"Our agent, Leo Keenan, with Assist-2-Sell is by far the best agent we have listed this property with. His rates are more than reasonable. Their efforts in marketing our large and unusual property are tremendous including hiring someone to make an aerial video of the farm. They are helpful and polite and are easy to work with. I can wholeheartedly recommend them." - Andrew and Kim
"Leo was great-everything we needed to sell our place in just 4 days. Responsive and courteous, we would use him again." - Brett and Emily
"Leo was a pleasure to work, very knowledgeable of the entire process. He responded almost immediately unless he was in a settlement or engaged with another client . Plus it did save me some money since he doesn't squeeze you with excessive charges like other Realtors . Highly recommended, you won't be disappointed with his service and dedication. I would give 4 stars for negotiation but that was not Leo's fault. My house was on the market with other companies for 2 years with only 1 decent offer and that was it. I still feel I got a fair deal." - Larry
"We had a great experience with you in both selling our home and buying our new home. It's great to see someone in the profession that does the right things. I have to be honest, when Lynn mentioned the option of Assist 2 Sell, I had concerns about responsiveness and representation. I'm glad to see I was wrong. In fact, you guys provided better service than the likes of Remax. I'll be sure to pass your information along to friends that decide to make a move." - Joe and Lynn
"While selling a home can be a stressful situation, Assist 2 Sell made the process as easy as it could be. Leo Keenan kept things simple, was available when I called him and was always straightforward and professional." - Gerry
"We have had such an excellent experience with Leo and Patricia Keenan and couldn't imagine traveling this journey with anyone better. Thank You!" - Lindsay
"Leo was knowledgeable about the our local real estate area and made good suggestions for our listing. He was responsive to all of our questions same day. Everything front listing to sell went through smoothly. We saved thousands of dollars going with Leo and Assist2Sell and highly recommend them." - Gary and Laurie
"We had a very good experience with out listing with ASSIST TO SELL with Leo Keenan. He listed our condo on the MLS and we had a contract within 2 weeks. The settlement went very smoothly and the whole process time from listing to settlement was around 45 days. He did a great job." - Barb
"Leo is a thorough, conscientious, well-informed, organized, and efficient agent. A true professional. We would not hesitate to use his services again. Very satisfied." - Devin and Erinn
"Was very knowledgeable about the area and what our house was able to sell for. Was very upfront and did not mess around. Sold our house earlier then we expected and we were able to move on." - Amanda